Last Updated on October 10, 2020 by lauren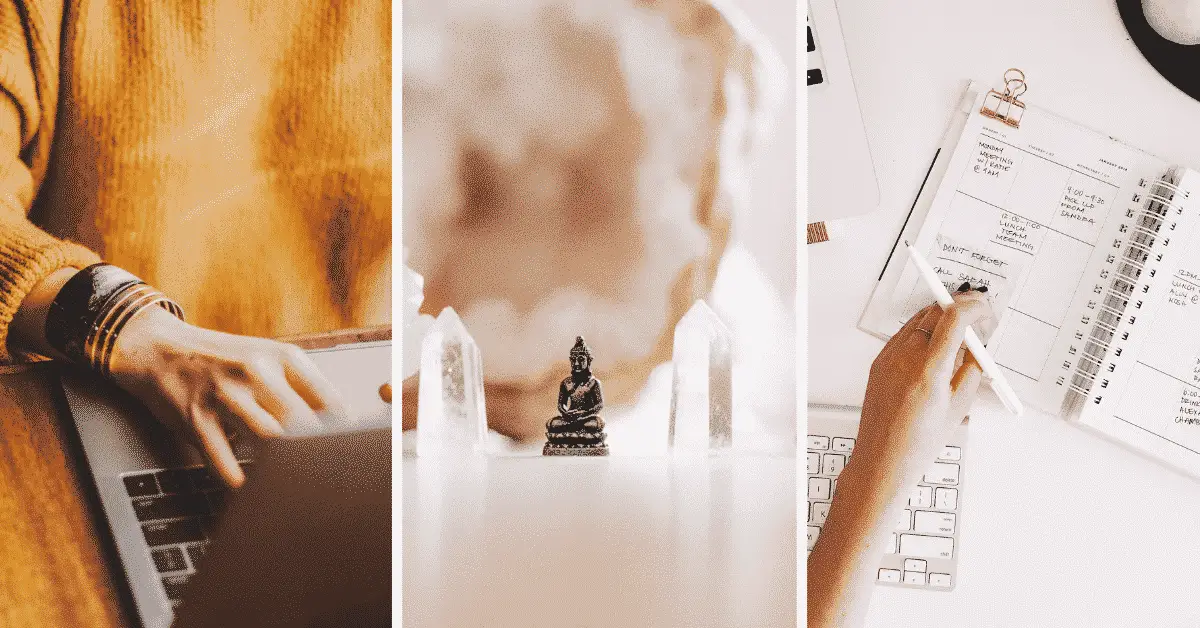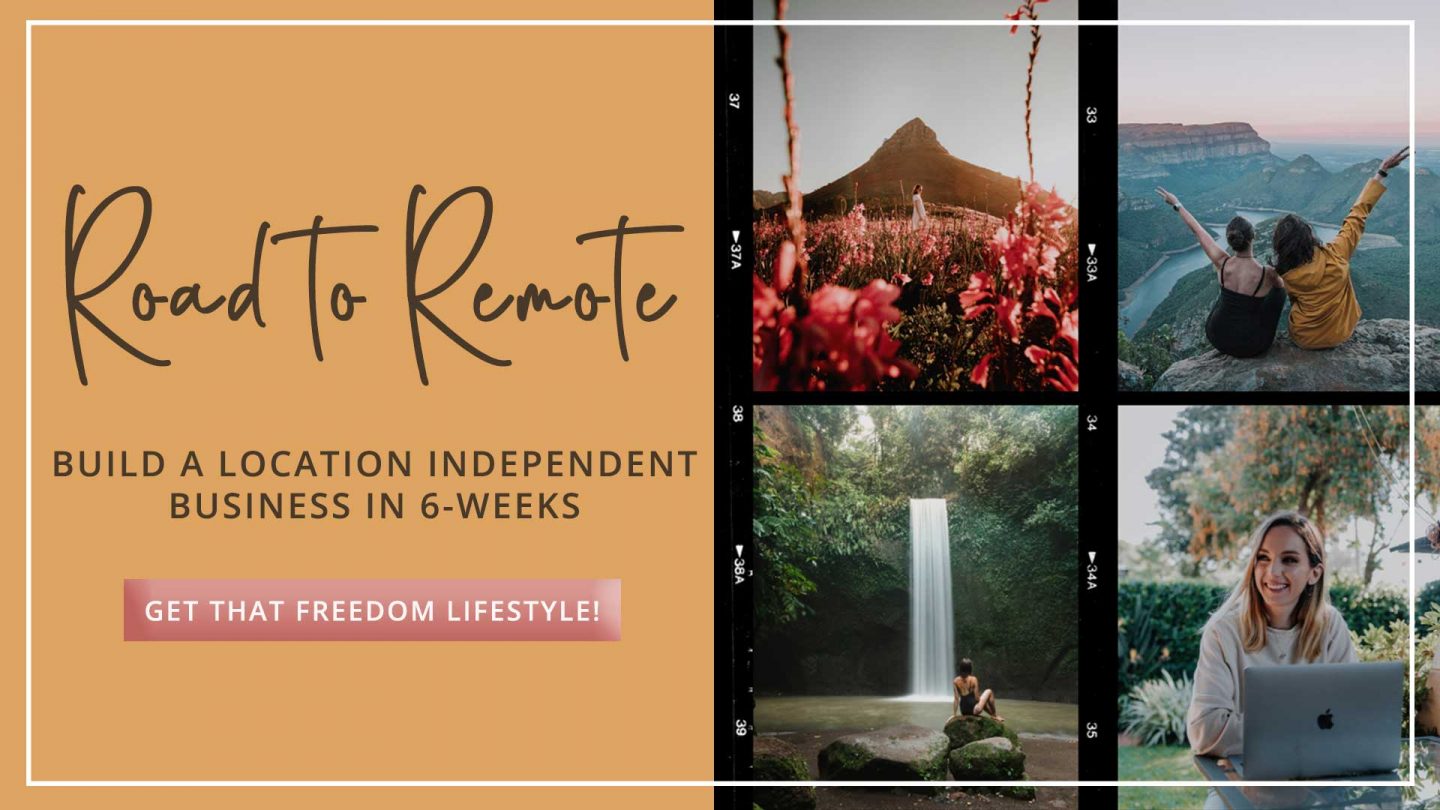 Working from home is a dream come true.
You get to wake up slowly, spend quality time with your cat, not wear pants and avoid the hell hole that is the morning commute.
And the biggest takeaway for us introverts? No cooler water small talk!
But that all changes when your cat throws up on your computer, your neighbour decides to mow their lawn aggressively, and by the time it's 5:00 PM, your to-list has somehow gotten longer.
If you're new to working from home, it's easy to become your own worst enemy. You don't have your boss glaring over your shoulder, and no one is around to call you out on binge-watching season one of The Witcher.
Without good 'ol peer pressure and communal obligation to shit done, your productivity (i.e. the quality level and intention you give to tasks) goes out the window.
So if you're struggling to adjust to the world's greatest work from home experiment and you feel out of whack with your regular routine, I've got you.
Here are some of the best productivity tips for working from home (tried and tested by me over the last four years as a digital nomad) to help you get off the couch and staying on top of your to-do list!
Productivity Tips For Working From Home
Create a Morning Ritual and Pre-Work Routine
There is a reason why people are obsessed with the morning routines of millionaires. While there are many different ways to become successful, there are a few key habits people like Oprah and Elon Musk have in common.
In a five-year study on self-made millionaires, Tom Corley found that almost 50% wake up early to start their morning routine.
The good news is that you don't need to wake up at 4 AM to reap the benefits. Your morning routine only needs to last 10 to 30-minutes for you to start forming good habits and set the tone for the rest of your day.
But don't stop there. One of the best tips for working from home that I picked up from my business coach is incorporating a pre-work routine.
A pre-work routine is a list of activities that will get you into a good mood before you sit down and work.
The concept behind it is simple: If you're feeling good, you're going to approach your task list with positivity instead of a negative mindset.
---
Get Dressed For Your Home Office
One of the perks of working from home is that you can stay in your unicorn onesie all day.
But will it put a dent in your productivity? Yup.
According to a  study that was published in Human Resource Development Quarterly, people feel more authoritative, trustworthy, and competent when dressed for the office.
It's a psychological trigger that plays off that whole "dress for the job you want, not the job you have" thing.
Doing your hair and makeup and getting dressed in your favourite outfit is going to elevate your mood, make you feel confident and give you a sense of a workplace.
And when you're confident and feeling yourself, your morale to get shit done is high!
When you're lounging around in your pyjamas with last nights pizza stain on the front, you're going to find it thaaat much harder to motivate yourself to get off the couch and put down the Netflix.
Read More: 10+ of the Best Side Hustles for Introverts
---
Create a Dedicated Work Space That's Not Your Bed
I know, I know.
It's super tempting to stay in bed all day.
Who wouldn't want to check emails, take Skype calls and watch Netflix without moving any of the major muscle groups?
But it's a one-way ticket to get nothing done, and I'm not saying that to stop you from watching every single Netflix show and movie.
Science agrees with me!
According to the Harvard Business Review, if you don't have a dedicated workspace (that's not your bed), you'll start feeling like your always at work.
And your work/life balance? It becomes a faint and distant memory.
Don't try to get around this by sneaking in some emails for bed. While it may seem like a harmless activity, staring at a bright screen before bedtime reduces the melatonin in your brain.
What's melatonin? It's an important chemical that helps you fall asleep. When you're running low, you'll struggle to get quality z's and your productivity the next day won't be great either.
Read More: 20+ Work From Home Essentials That Will Make You Feel Like a Boss
---
Plan to Work When You're Most Productive
If you're struggling with productivity, you might be working at the wrong time.
We all have energy and focus levels that follow a natural cycle during the day. If your energy is low, you're going to have a harder time making decisions, coming up with creative ideas and you can feel more stressed and overwhelmed.
But when you work in a state of flow, you can be 500% more productive!
So how do you figure out your optimal times? You can use an app like RescueTime that tracks all your online activities. It breaks down how long you spend on specific tasks and has in-depth reports on your workflow.
Once you have that data, you can start scheduling your tasks around your energy levels:
Set aside time in the morning and the post afternoon slump for high-value tasks that need your energy the most.
Schedule your admin and meetings when your energy is lower (usually after lunch between 1:30 – 3:30 PM).
Make sure you have enough breaks to keep your energy levels up.
Lastly, set working hours! Working from home doesn't mean you're on call 24/7.
You need to set boundaries to make sure you're getting enough downtime. Set a definitive start and end time and get into the habit of shutting down your laptop after hours.
Read More: 16 Things No One Tells You About Working From Home
---
Use a Planner & Productivity Tools
A planner is something that only became apart of my remote routine in the last two years. It's an essential tool in outwitting my procrastination.
Step 1: I write all my tasks for the day in my daily planner.
Step 2: Fill in my "Daily I get to" list on Asana and list my tasks for each day of the week and weekly objectives.
Step 3: Time block each task into my calendar.
I usually spend Sunday evening planning out my weekly goals and tasks as well as scheduling everything for the next day to avoid wasting time in the morning.
It seems a tad bit overboard, but it works for me. I'm no longer overcommitting myself on projects and turning into a ball of stress.
I know exactly how many tasks I can complete each day, which helps me plan better and get more stuff done without burning the midnight oil.
You don't need to go as crazy as me, but use a planner (highly recommend the one from Dreamy Moons) or a productivity tool like Asana. It will help you form healthy work habits at home and get rid of feeling like you're stuck on a hamster wheel of doom.
Read More: Best Tools for Freelancers: What You Need to Run Your Online Business
---
Time Block Your Calendar
As a professional procrastinator, I didn't touch my calendar function on my phone, Gmail or laptop for years. I would occasionally set reminders for meetings, but that was the extent of my calendar usage.
In hindsight, it makes sense why my life felt so chaotic. I never had enough time for anything, and I'd get to the end of my day with hardly anything done and stress levels through the roof.
Enter time blocking. It's one of the best tips for working from home.
I have all my tasks for the day blocked out in my calendar, and my productivity has done a 180.
I'm getting through all my tasks every single day. I no longer dawdle or "accidentally" end up on Pinterest. I have laser focus, and I finally figured out exactly how much time I need to write, edit and publish a blog post.
How I survived working remotely without time blocking for three years blows my mind.
---
Schedule in Breaks
When you work from home, it's easy to fall into the trap of working too much.
Blink, and all of a sudden, it's lunchtime. Blink again, and it's suddenly 10 PM, and you're scrounging around the kitchen looking for something quick to make for dinner.
If you feel like you're too busy to take breaks, schedule it into your calendar.
And no, a break scrolling through the 'gram doesn't count. You want to ditch screens altogether and get outside (if you can). Get up from your desk and read a book, make a cup of coffee, play with your pet, go to the gym or make a snack.
Remember, working from home doesn't mean you're chained to your desk.
Read More: How to 'Unplug' From Work: Tips for a Healthy Work/Life Balance
---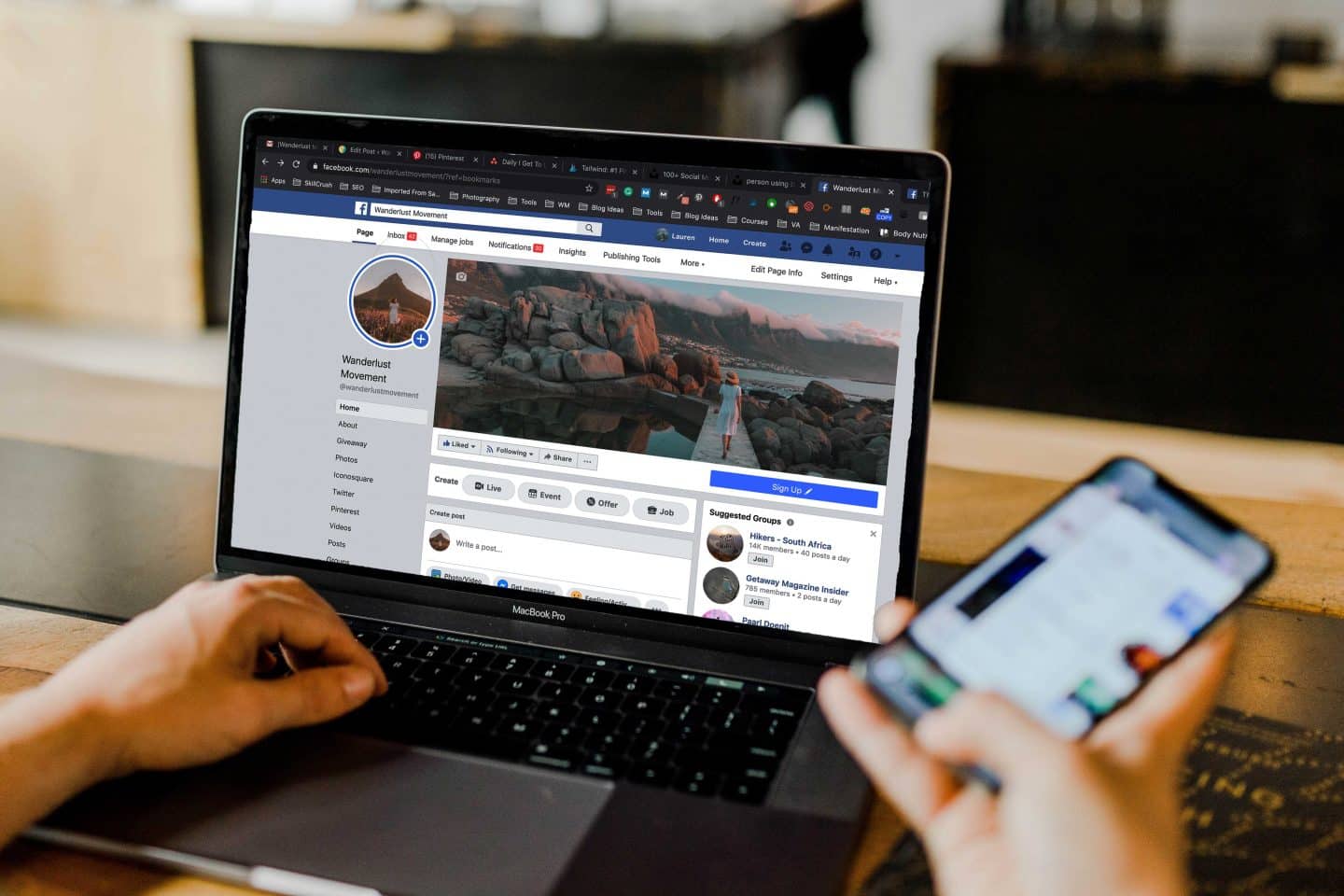 Get Rid of Social Media Distractions
My biggest productivity killer is social media.
As soon as I hear the buzz buzz of my phone, I drop everything to read my Whatsapps, see who posted on Instagram and what's going on in my favourite Facebook groups.
As someone with no self-control, I've started switching my phone onto aeroplane mode. When I pick my phone out of habit to check it, there are no notifications, and I immediately go back into flow.
If you struggle with checking social media on your desktop, get the SelfControl app. It blocks access to distracting websites, and you won't be able to get onto Facebook until the timer is up.
---
Stop Sabotaging Your Productivity With Emails
How often do you check your email in a day? If it's more than three times, you need to go on an email detox.
Studies have shown that people who obsessively check their emails are less productive. According to Harvard Business Review, over-checking your inbox wastes 21-minutes per day.
I use the 24-hour method for inbox management. I clear out my inbox in the morning, and I don't look at it again. It gives me the time to completely focus on my current projects without distractions or interruptions.
If you need to check your email more than that, batch your inbox. Give yourself set times (once in the morning, afternoon, and evening) rather than responding to messages as they come in.
---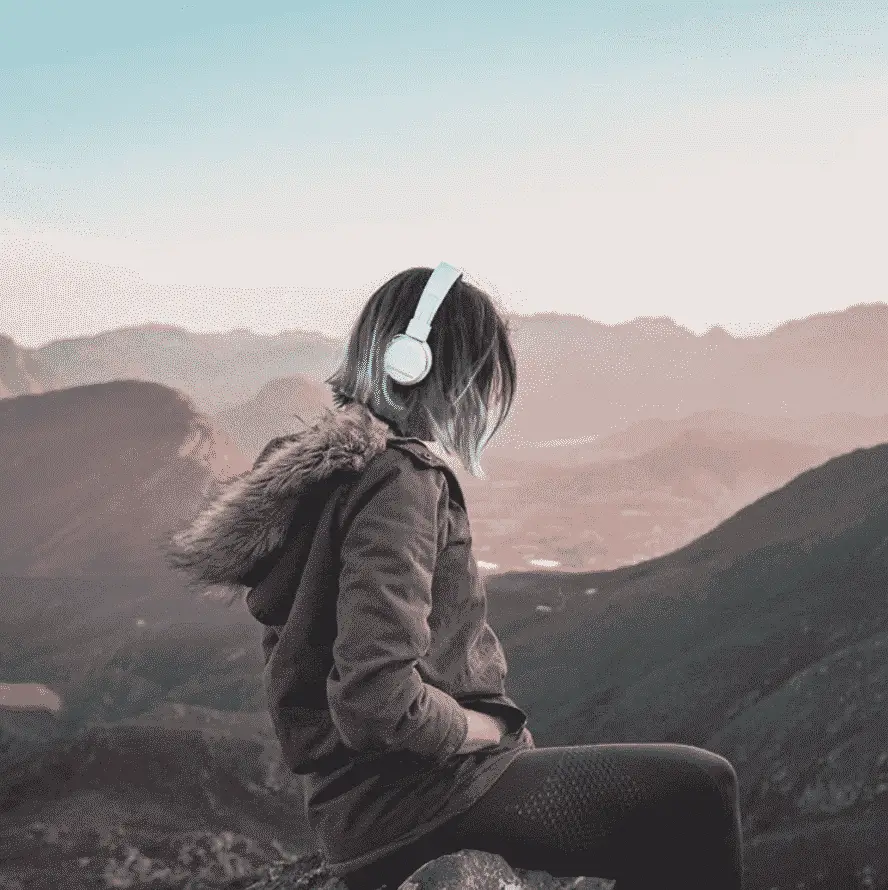 Listen to the Right Music to Stay Productive
There are dozens of studies that show listening to the right kind of music helps you stay in the zone.
But what should you add to your Spotify playlist when working from home?
It depends on the tasks:
For repetitive tasks, listen to upbeat music.
For creativity, avoid music with lyrics you understand and keep it simple.
Find music distracting? Switch to binaural beats or ambient nature sounds.
Whatever lands up on your productivity playlist, make sure it feels good. By listening to music you enjoy, you train your brain to associate work with good times, and it will be easier to experience a state of flow.
---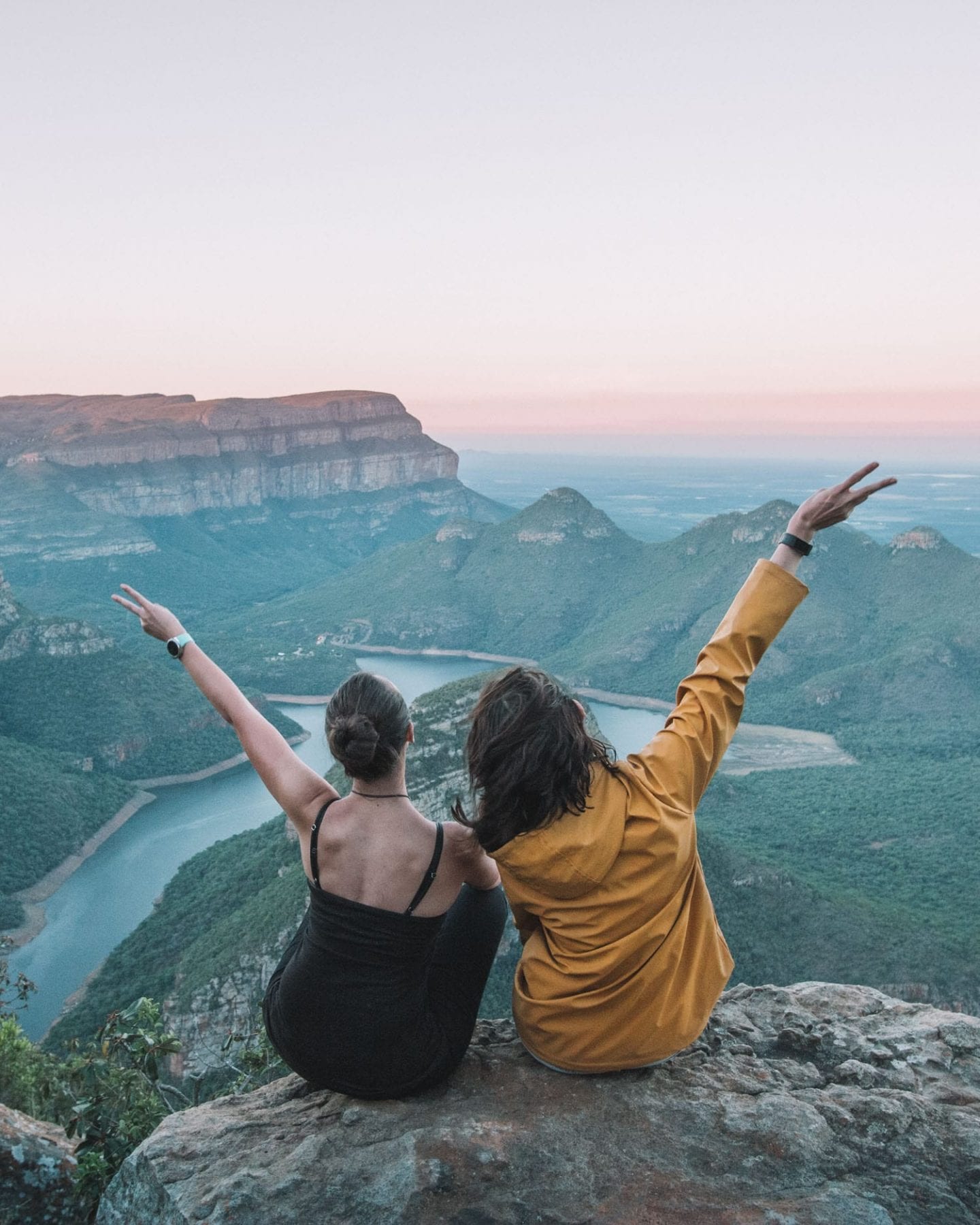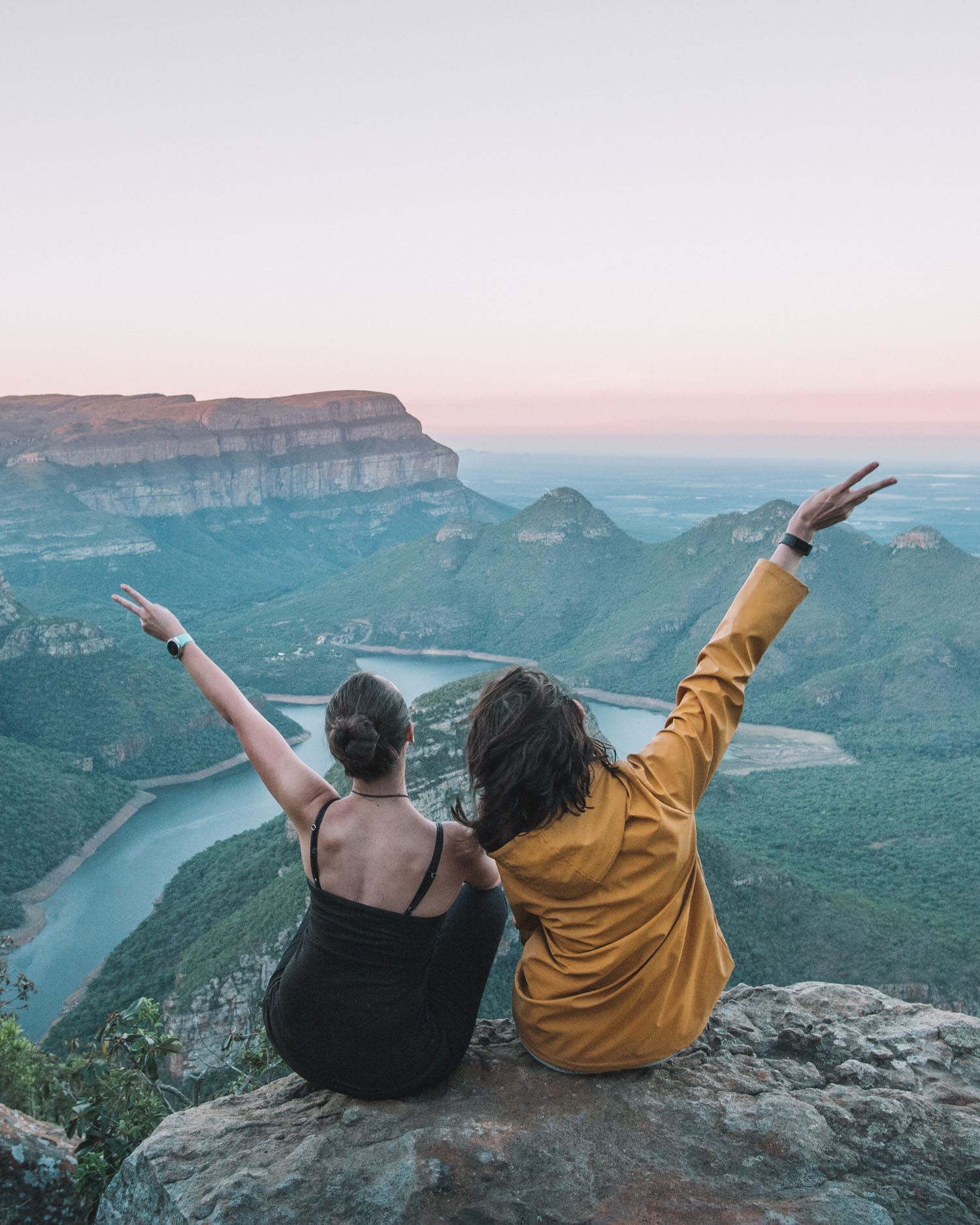 Why You Need to Socialise (Even When You Can't Leave Your House)
As an introvert, I thrive off the remote work environment. I love waking up each day, knowing that I don't have to deal with awkward watercooler talk.
But that doesn't mean I can't fall victim to social isolation. It might take a few days, but I eventually out introvert myself and start feeling lonely.
If you can't leave your house to go work at a coffee shop or co-working space, you need to make time to connect with others.
It can be as simple as video calling your friends, having a virtual date night with your partner (shout out to the other couples that are apart right now) or chatting to your co-workers over Slack every day.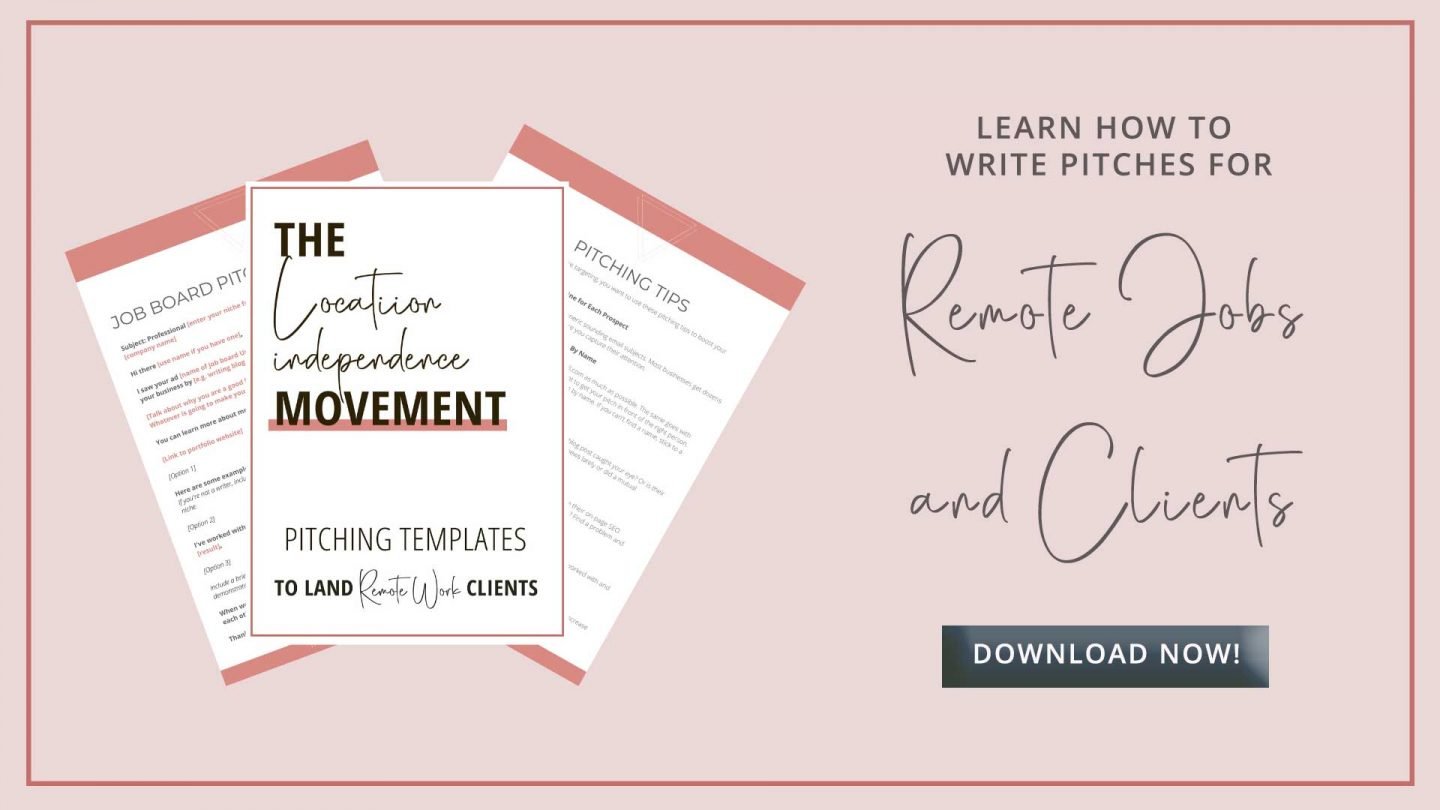 ---
Do you have any productivity tips for working from home? Or do you have questions about remote work? Hit ya gurl up in the comments below!
---
Psst…Want more location independence and remote work tips? Check out my other posts below:
? If you like it, then you should put a pin on it! ?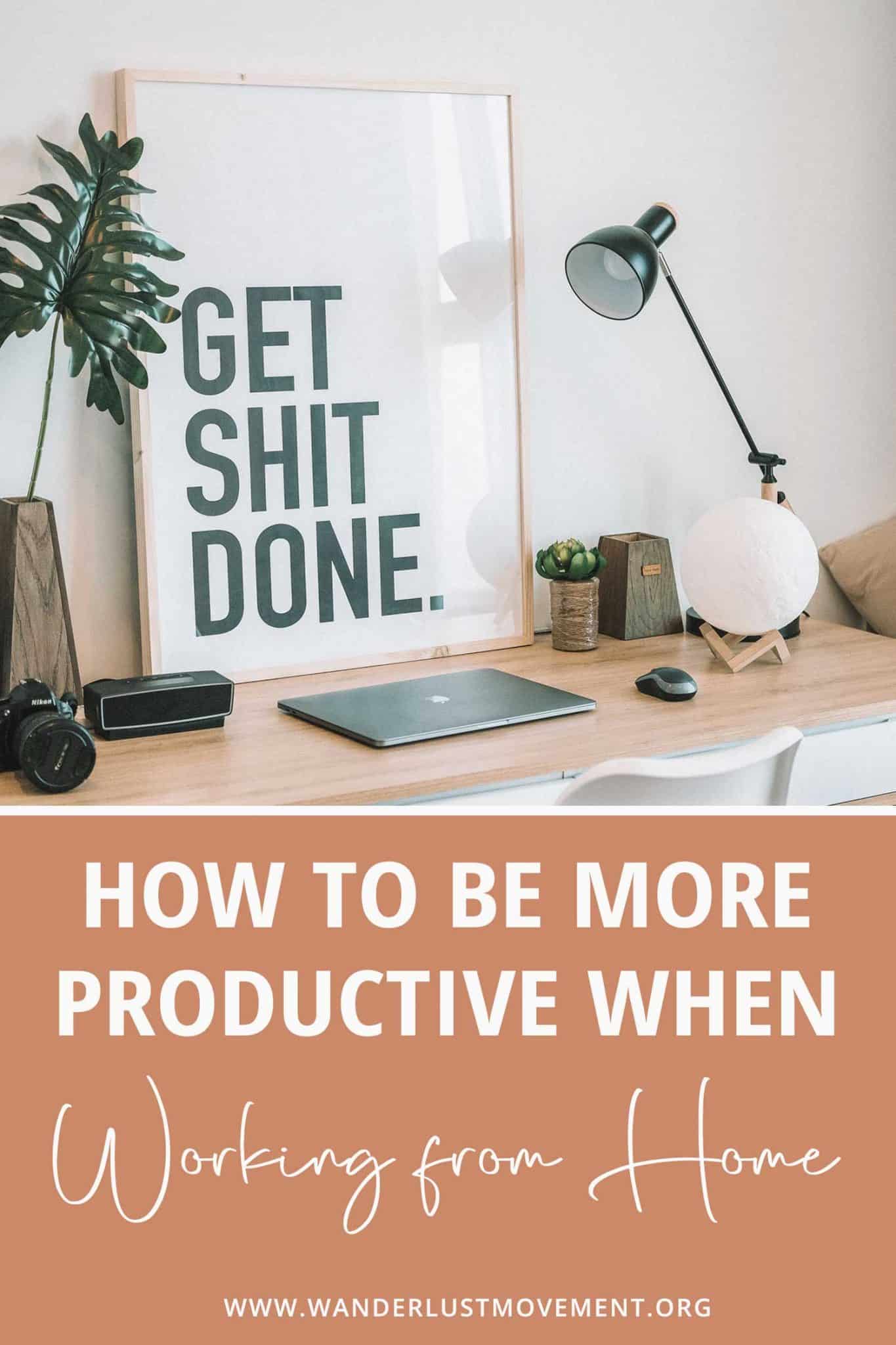 Struggling to get out of bed or resist the urge to binge Netflix 24/7? Follow these tips for working from home to maximise your productivity!